Welcome,
​
At Our Youth Camp, We offer all kids the amazing opportunity to grow their interests, increase their self-esteem and make new friends.
​
Ages 4 - 18
​
June 29- August 23

Our campers gain confidence, leadership skills and a newfound sense of adventure and excitement.

​
​
​
Youth C1
IMG_1947%20(1)_edited
IMG_0270_edited
IMG_1563_edited
IMG_5208_edited
IMG_1934_edited
IMG_1634
IMG_1919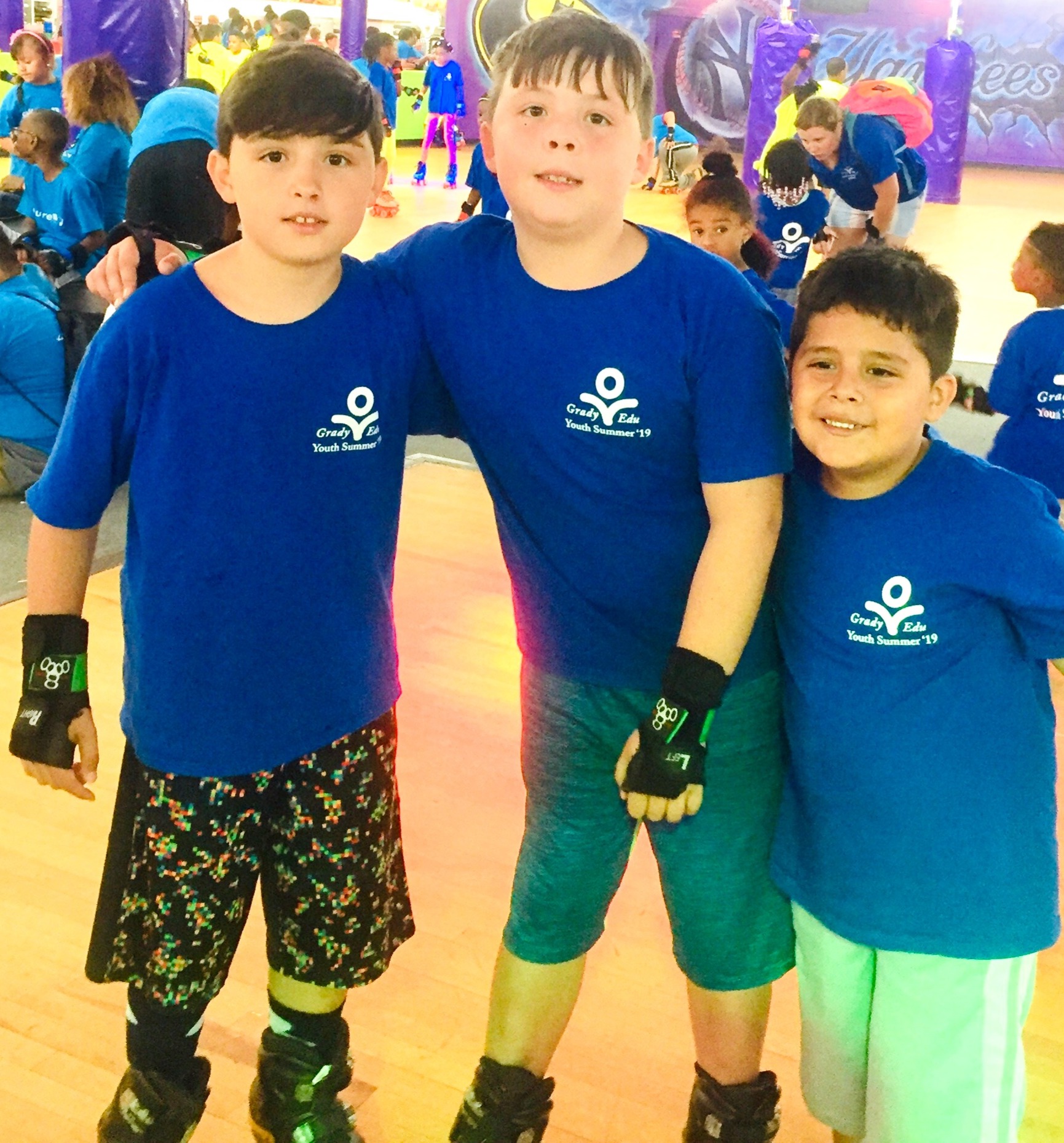 IMG_1021_edited_edited
IMG_1928_edited_edited
IMG_2283
IMG_1943
week 1: June 29 - July 3rd
week 2: July 6 - July 10
week 3: July 13 - July 17
week 4: July 20 - July 24
week 5: July 27 - July 30
week 6: August 3 - August 7
week 7: August 10- August 14
week 8: August 17 - August 21
Away Camp Dates:
​
**Weekend Away: July 31- August 3**
​
Every Family wants a break, take advantage of our weekend away camp. Ideal for parents to enjoy a weekend to relax or plan a mini vacation.
Our weekend away camp is full of adventure, workshops and activities.
​
​
Door to Door bus transportation is Available. Pick up and drop off and yes as far as Queens!
Camp hours are 7:00 am to 6:00 pm.
​
Morning Arrival:
Campers who do not have the door to door transportation (bus). Can arrived as early as 7:00 am no later than 8:15 am and must be signed in by a parent or guardian.
​
Early Dismissal:
If there are doctor appointments or arrangement needed for your child. Please let a staff know by contacting the main line.
If another family member is picking up your child, please assure them, they must show proper identification.
​
Dismissal:
Campers who are not on the door to door transportation (bus), should be picked up no later than 6:00 pm and must be signed out by a parent or guardian.
​
​
​
Lunch is served between 11:00 am and Noon.
Hot & cold style daily lunch is provided.
Campers may bring their own lunch as well which will be placed in coolers until lunch time.
* You are able to send any lunch that needs to be heated or microwaved. (consent)

We Do NOT accept sending peanut-based products at all due to our campers that are allergic.
** It is Mandatory. for each camper to bring lunch during all trips** (please see trips drop down)
If your child is going to be absent, Please call the day before or first thing in the morning.
​
If your child, is on the transportation list for pick up and drop.
YOU MUST notify the staff the day before.
There are no refunds or make-up days for absences.
When referring another camper to the summer program, the discount referral program is 5% only on 8 or 6 week session.
Sibling
-Includes sibling discount up to -$70.00
-$20.00 Returning Camper.
​
Take advantage of all discount possible!!!!
Tuition covers all field trips!!
8 weeks--- $1,995.00
6 weeks--- $1,595.00
​
(Please read Discounts and Referrals to be eligible up to -$200.00 off )
Any week less than 6 weeks is considered a custom week: 400.00/ week.
Home away fun weekend:
Home away is not included with the tuition.
The cost of the home away weekend is $350.00
Payment plan.
Once you're register for camp. Registration fee of $95 is only required at this time.
You will then create your login, and you will access to make payments accordingly for camp.
Custom payment plans available.
The deadline is June 5.
Registration fee of $95 is only required at this time.